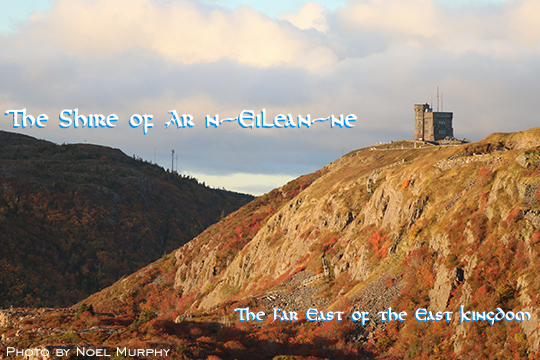 Welcome to the Shire of Ar n-Eilean-ne. We are located in the province of Newfoundland and Labrador, Canada, and are part of Tir Mara in the East Kingdom of The Society for Creative Anachronism.
We are still alive!
Our active members can usually be found posting to our FaceBook group here.
If you have not yielded to the Facebook Juggernaut, you may contact one of our friendly members on the officers page.